Author: Pushkar Arora
31 Mar
Here is another excellent course from iTunes U video podcasts, for students wishing to learn Object Oriented Programming. Provided by Andrew Cain of Swinburne University of Technology.
Author: Pushkar Arora
26 Mar
Ulysse Nardin's hybrid smart phone. Gallery of pictures here. And just in case if you are a billionaire reading my blog right now and want to buy this "limited to 1846 units" phone just for kicks then please note that I won't mind one myself.
Filed under: Misceleneous
Author: Pushkar Arora
22 Mar
Absolutely hilarious. I wonder if the same could be done with 'Pulp Fiction'.
Author: Pushkar Arora
20 Mar
An excellent article by Smashing Magazine for any web developer who wants a start up knowledge on Ruby On Rails.
Author: Pushkar Arora
19 Mar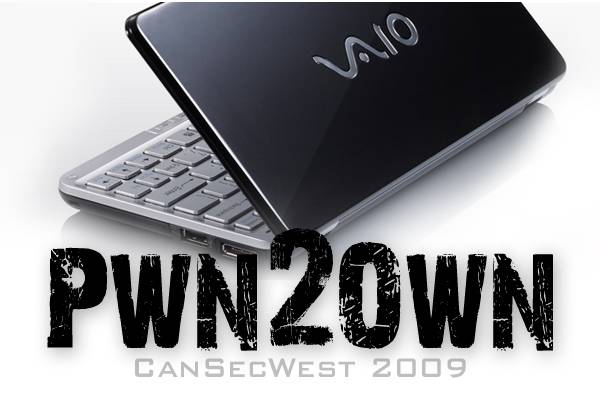 Charlie Miller, last year's Pwn2Own winner did it again by hacking into Safari at this year's Pwn2Own and took control of the MacBook on which the malicious link was clicked.
Later in the day, IE8 and Firefox also fell on the hands of the malicious code of White-Hatter Nils.
Author: Pushkar Arora
14 Mar
Being a software student I have to usually make Flowcharts, DFDs and ERDs. Windows people have Office Visio as part of the Office suite for all their diagramming needs but there is no Visio in Office for Mac.
OmniGraffle is an excellent diagramming, charting, and visualization software for Mac OS X. I use this software for all my diagramming needs and find it very easy and flexible to use. Omni Group also gives educational discounts on all their software to the qualifying people through their edu-store.
Filed under: Applications, Mac
Author: Pushkar Arora
6 Mar
I have been using VMware Fusion 2 since day 2 of purchasing my Mac for running Windows. I find it an extremely reliable and fast platform for running any virtual machine on Mac.
Recently MacTech performed an exhaustive set of benchmarks comparing Parallels Desktop 4 to VMWare Fusion 2 to run Windows on a Mac. They stated Parallels a winner in most of the tests (by 14% to 20%) compared with VMware.
Cool, but I am not buying. I won't switch reliability and flexibility over that 1-2 sec speed advantage anytime.